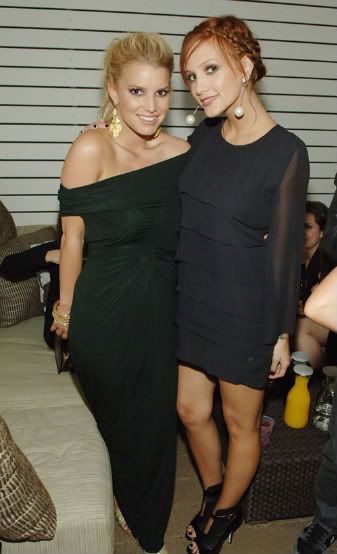 Enjoying a night out in Sin City, the Simpson sisters and Pete Wentz headed out for the grand opening of the Palms Place Hotel & Spa in Las Vegas on Saturday (May 31).
Upon arrival, Ashlee Simpson and her Fall Out Boy beau posed on the red carpet together before Ashlee's big sister Jessica took her turn.
Shortly thereafter, the singing siblings met up inside - with Jessica smilingly rubbing Ashlee's pregnant tummy.
The night marked the latest addition to the Palms Casino Resort in Las Vegas, as Palms Place is a multi-million dollar, 47-story hotel, condominium, hotel, and spa.