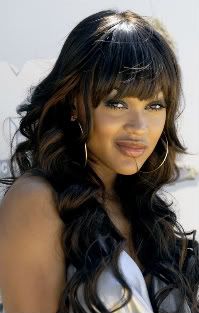 The stars were out in full force on Sunday evening for the 2008 MTV Movie Awards at the Gibson Amphitheatre in Universal City, California.
And the red carpet was full of top notch fashion, with celebs like Lindsay Lohan, Sarah Jessic Parker and the stars of The Hills all strutting their stuff for photogs lining the gold carpet.
Showing off "slinky designer dresses and sky-high stilettos to dressed-down jeans-and-tee combos," Hollywood's hottest mingled amongst one another before making their way inside for the show.
Also gracing the red carpet were stars including: Anne Hathaway, Nicole Scherzinger, Tila Tequila, Chris Brown and Jennifer Hudson, all ready to watch the Mike Myers hosted affair, which airs live on MTV at 8 PM.