The sunglasses designed by Pharrell Williams and Nigo a while back, called the Millionaire, have now been relaunched by Louis Vuitton in some fresh new colorways. They released them recently in a light blue colorway, purple and again in black. For those of you that missed out, here is your chance again. But if you cannot get them in a Louis Vuitton store, then be prepared to pay a chunky premium.
Millionaire' style has been worn by stars such as Rhianna, Kanye West Jay-Z to name a few
priced at $1,000 (vuitton.com), Millionaire already has a waiting list.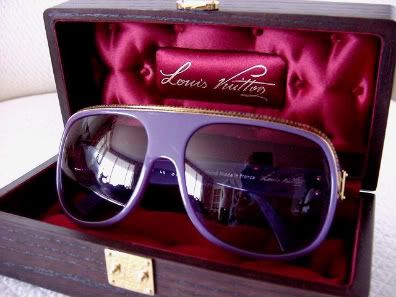 Or u can get the fake ones lol if u wanna be cheap there only $15.95 at www.thesunglassmanonline.com