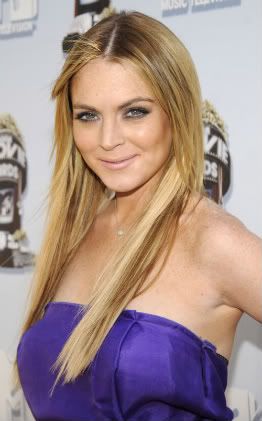 Lindsay Lohan was a gold carpet stunner at the 2008 MTV Movie Awards held at the Gibson Amphitheatre in Universal City, California on Sunday (May 31).
LiLo was on hand for her presenting duties at the Mike Myers hosted awards ceremony.
The Mean Girls starlet seemed to be doing well after a Thursday trip to the hospital for what her mom says was an asthma attack.
"She was losing oxygen. She couldn't breathe," Dina Lohan told People magazine. "She was afraid to go the hospital because [the paparazzi] were gonna write about it. She was sick."
"If you were sick, and you're mother couldn't even take you to a hospital because paparazzi will fabricate some story, you know, it's sad. It's really sad," Dina adds.