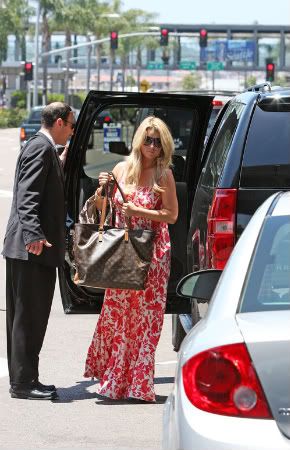 After attending last night's opening of the Palm's Place Condo Hotel in Las Vegas, Jessica Simpson popped up at San Diego International Airport with her Dallas Cowboys quarterback beau Tony Romo.
For the airbound outing, Jessica wore a red and white maxi dress while Tony kept hidden under his baseball cap, per usual.
And while there have been continuous reports that the two have broken up, it sure didn't seem that way from the looks of their Sunday afternoon spent together.
According to an eyewitness at the scene, "The two were very close while checking in curbside – smiling and holding hands with one another as they made their way through the terminal."