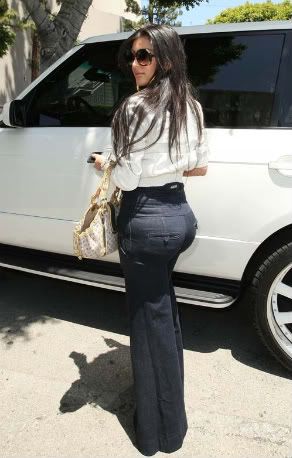 When it comes to decorating a new pad, it's all about getting the right look. And Kim Kardashian was all about helping her gal pal Adrienne Bailon get off on the right foot.
The "Keeping Up with the Kardashians" beauty was spotted at the Architectural Lighting and Furniture store in Los Angeles yesterday picking out some fabulous décor for her friend
And after a day of furniture shopping, KK was spotted unwinding, along with her boyfriend Reggie Bush, and one of LA's hippest hotspots, Goa Nightclub.
If you haven't checked it out yet, visit Kim's Personal Blog… she always has something fun to say, and, as it turns out, she's a fan of the Gossip Girls!