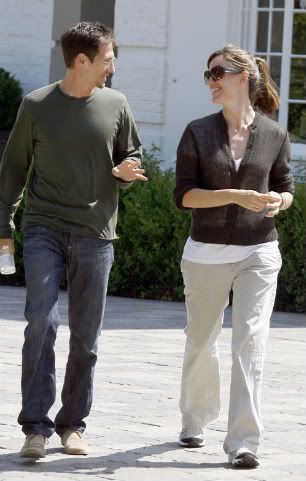 When she's not busy starring on Broadway, making blockbuster movies, or playing the role of mommy/wife, Jennifer Garner enjoys dabbling in the world of real estate.
And yesterday the "Juno" actress was spotted checking out a house up for sale in Beverly Hills, joined by an unidentified male.
Garner looked pleased with the property, signaling her approval with an A-Okay hand gesture as she acknowledged the paparazzi presence all around her.
As for her acting career, Jennifer has been hard at work on the new dramedy "This Side of Truth" also starring "Superbad" actor Jonah Hill, her "Juno" co-star Jason Bateman, and "Baby Mama" actress Tina Fey