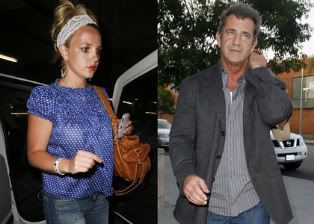 These days, Britney Spears has traded her random late night meanderings for a strict regimen of exercise and staying out of trouble. And yesterday she took a break to do some shopping.
The "Gimme More" songstress was spotted out and about in Beverly Hills, California combing the racks at the celebrity-popular Lisa Kline Boutique.
And Miss Spears looked radiant in a light blue summery top with her hair pulled up and a pair of oversized shades as she sipped a bottle of water and shopped.
Later on that night, the "Piece of Me" babe was spotted heading over to the House of Cigars to meet up with her unlikely pal Mel Gibson to grab some dinner and catch up. Last month, Brit was hosted by Gibson at his vacation home in Costa Rica.