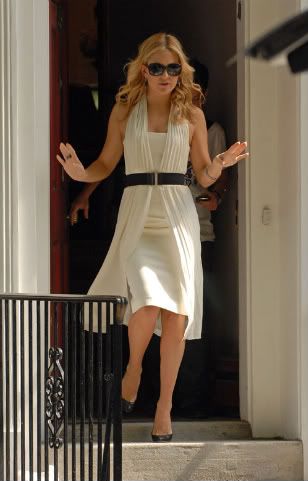 Now that she's done filming Bride Wars, Kate Hudson has been all over New York City, and this morning she sure seemed to be in a hurry.
The "Fool's Gold" cutie was spotted smiling while moving quickly from her Soho apartment to her waiting SUV stretch limo. And no wonder she was so eager to get going… she was on her way to The View!
Miss Hudson sported a beautiful belted white dress along with a pair of black heels and black sunglasses as she scurried out the door.
The night before, Kate lent some celebrity power to her good friend David Babii's WildAid hair products launch party, looking fine in a green retro-printed party dress.