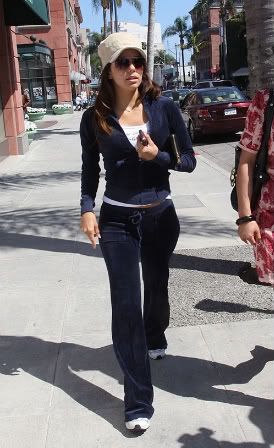 Now that her hubby Tony Parker and his San Antonio Spurs have been knocked out of the NBA Finals, Eva Longoria has been finding new ways to keep herself busy.
Last night, the "Desperate Housewives" cutie was spotted leaving the ArcLight Hollywood Cinema following a showing of "Sex and the City: The Movie."
And she looked conservative-yet-cute in a short-sleeved white knee-length dress with a pair of flip flops and a massive handbag, perhaps for sneaking candy into the theater!
On Saturday, the "Over Her Dead Body" babe was all about helping the Padres Contra El Cancer charity, running in the Hope! 5K Charity Run/Walk. And after her good deed, Eva and some gal pals hit up a local Sushi bar.