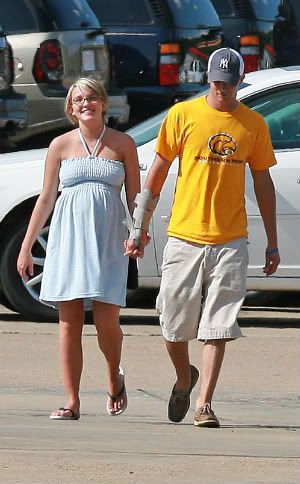 Playing the role of supportive big sister, Britney Spears is bedside with her Nickelodeon star sis, Jamie-Lynn, at the Mississippi Southwest Regional Medical Center in McComb, Mississippi.
The Gimme More singer has made the cross-country trip as Jamie-Lynn is expected to be giving birth to her first child today (June 19).
As previously reported by Gossip Girls, Britney and family arrived in their hometown of Kentwood, Louisiana yesterday afternoon - meeting up with mother Lynne and Jamie Lynn - as the Spears gang prepares for the baby's arrival.
"They have had nine months to deal with this," a Spears family friend told press. "Last night was very low-key. There was no last-minute panicking. No one was worried."