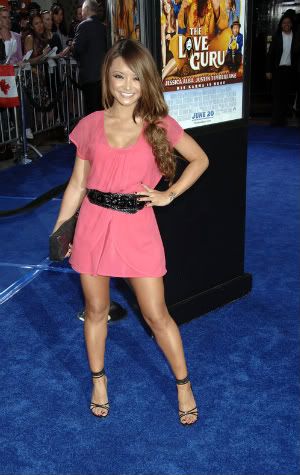 She's been blasting stereotypes and societal norms ever since her MTV reality show A Shot at Love first hit the airwaves. And now Tila Tequila is taking credit for the State of California's decision to drop the ban on gay marriage.
At the Hollywood premiere of "The Love Guru" last night at Grauman's Chinese Theatre, Tila told press, "Before it came out, everyone was still a little apprehensive about [same sex relationships]. Then they realized, 'Wow, everyone is really into this stuff, and it is fine.' The next thing you know, [gay marriage] is legal."
As for her own love life, Miss Tequila says she's hoping to tie the knot someday. "I definitely want to… definitely," she said. The only question is, will her spouse be a man or a woman?
"Sometimes you feel like you get a little too much of one side, and you feel like the other side is better," she commented.