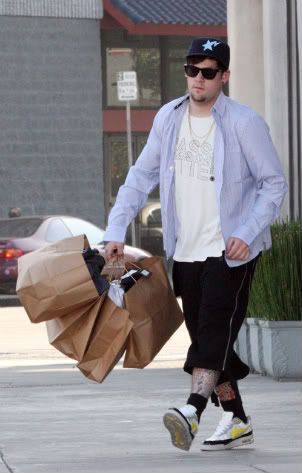 Keeping busy on what was an ideal summer day in Los Angeles, Joel Madden and Nicole Richie headed off to do a little shopping downtown on Wednesday (June 11).
The duo browsed through the area shops, with Joel toting out a handful of shopping bags from his Simple Life sweetie's purchases in "Little Tokyo."
Earlier in the day, the cute couple were spotted out separately - with Nicole tending to her weekly traffic school duties in Van Nuys, while Madden scooped up a caffeine fix at Starbucks in Glendale.
In related new, Entertainment Weekly is reporting that Ms Richie is well on the way to making a comeback in reality television - working on a new show that will have seven girls compete to become the next Nicole Richie.