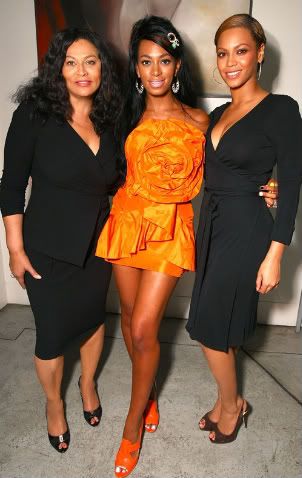 Everything is bigger and better when you're a celebrity. So when it came time to plan Solange Knowles' 22nd birthday party, the guest list included some pretty big names.
Knowles' sister Beyonce, as well as rapper Ludacris, Lindsay Lohan, Samantha Ronson, and singer JoJo all showed up to wish her a happy b-day.
Clad in a bright orange strapless dress, Solange mingled around the Los Angeles party, held at a private residence, stopping to pose with her older sis and mother.
Her new album Sol Angel and the Hadley St. Dreams hits stores this August. And she recently told press that having a famous older sister has its blessings as well as its curses.
"People think that my family association helps me, but in a lot of senses it hinders me. When reaching out to these producers, they don't know if I'm a real musician or if I'm just someone's annoying little sister."