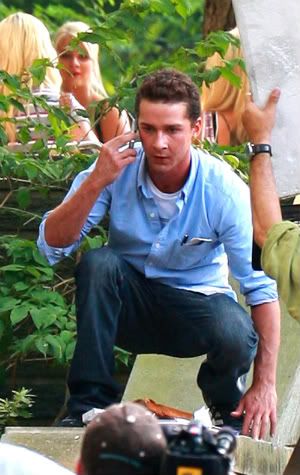 Getting an early start to the day, Shia LaBeouf was hard at work on the set of "Transformers 2", which is currently shooting on the campus of Princeton University.
In the scene being shot, the 22-year-old NYC native's character of Sam Witwicky fumbled around with some school books while chatting on the phone.
In related news, Shia currently finds himself in the gossip fodder for a report claiming that he "received a stern warning for lighting up at a Washington, D.C. museum" just months after having an unlawful smoking charge dismissed in Burbank, California.
Tabloid insiders tell: "LaBeouf was at the Smithsonian National Air and Space Museum in Washington, D.C., filming "Transformers 2", when he lit up a cigarette in the bathroom. He was reprimanded by officials at the museum for the incident - being told that he could be kicked off the property if he lit up again."