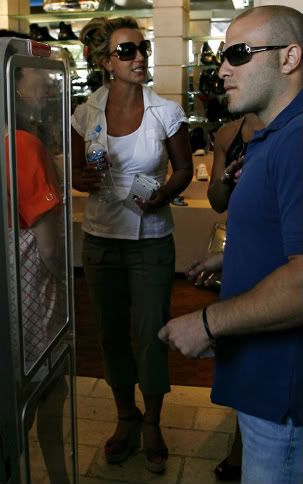 Fresh off of a courtroom victory, Britney Spears was spotted out on a trip to West Hollywood's Fred Segal for a little afternoon shopping on Tuesday (June 24).
Earlier in the day, the "Gimme More" singer attended a hearing with ex-husband Kevin Federline - during which Britney was reportedly granted overnight visitation with her two sons, Jayden James and Sean Preston.
"There was a change in visitation status that was ordered by Commissioner Gordon this morning," Los Angeles Superior Court spokesperson Alan Parachini told press.
And though Parachini wasn't at liberty to offer details, a source has since confirmed to press that Ms Spears indeed will be getting sleepovers with the kiddies.
Asked by Us magazine if she was happy with the court outcome, Britney smiled and said, "Yes." Meanwhile, the next status hearing is set for July 15th.