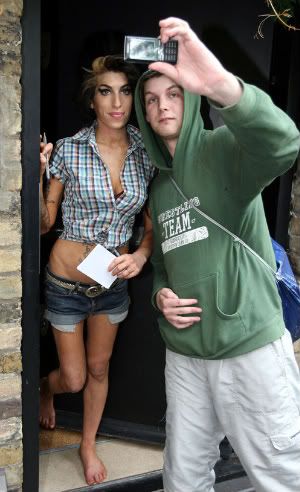 She just might be one of the most accessible celebrities in the entertainment industry. And earlier today, Amy Winehouse was at it again, signing autographs and posing for pics with fans.
The "Rehab" singer seemed happy enough to indulge her adoring admirers, as she took her cat in as it was returned to her.
And while things for Amy look to be going okay, her hubby's predicament is quite a different story. It seems that Blake Fielder-Civil, as well ahs his cronies have all pled guilty to assault and perverting the course of justice.
Today the Snaresbrook Crown Court was presented with the evidence that Fielder-Civil attempted to bribe the man he helped assault, James King, with a £200,000 lump sum to leave the country.
This case is far from over, so stay linked to the Gossip Girls for all the latest updates on Blake Fielder-Civil, as well as Amy Winehouse.