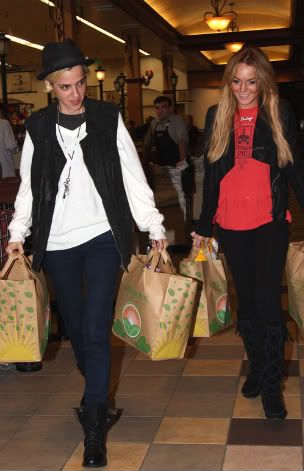 She's a self-professed shopaholic, and it appears that Lindsay Lohan has replaced her nighttime barhopping with some late night spending excursions.
The "Mean Girls" actress and her BFF Samantha Ronson were spotted at the Mayfair Market combing the racks and walking away with bags full of hot finds.
And LiLo was smiling as she exited the store, sporting a red t-shirt underneath a black jacket with a pair of black trousers and black boots.
Earlier in the day, Miss Lohan was spotted having lunch at the Newsroom Café followed by a trip to a friend's house in Beverly Hills carrying a demo CD and a Red Bull in-hand