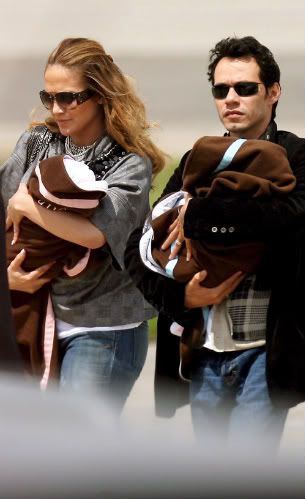 Performing on Tuesday for the first time since giving birth to her twin girls Max and Emme, Jennifer Lopez visited an elementary school for autistic children in Staten Island, New York on Tuesday (June 17).
After seeing the music video for the first time, the schoolchildren wanted to watch it every day, teacher Kathy Amati told a local paper, adding that the kids eventually learned the lyrics and the dance moves from the video.
"From the minute we wrote the letters, they just automatically thought she would come," Ms. Amati told press.
And the response from Lopez came on the day of her visit, as one of her reps called inquiring as to the time of the graduation ceremony because the "El Cantante" star wished to attend.
After wrapping things up at the local school, Lopez headed home - as she soon rushed off with hubby Marc Anthony and their two little angels to catch a plane headed for Belgium, where they landed earlier today.