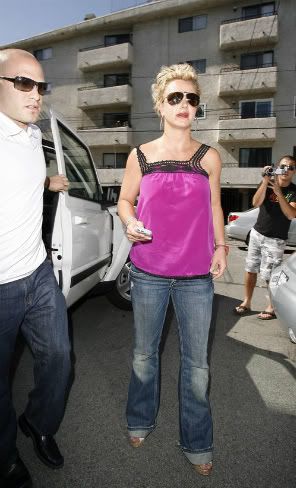 Taking a break from her usual routine of working out and recording, Britney Spears was spotted out and about with her assistant in Studio City yesterday afternoon.
The "Gimme More" singer was all about furniture shopping, spending ample time picking out some new items for her home, and looking fit and trim in a pair of distressed jeans and a summery purple top.
And with all of that shopping, Brit had worked up quite an appetite, so she headed over to the Bond St. restaurant in Beverly Hills to meet up with her manager Larry Rudolph.
Rudolph is the guy responsible for helping the "Toxic" singer make her way to the top of the pop music industry back in the day, so it makes sense that Britney would be enlisting his services once again to help her mount a successful comeback.