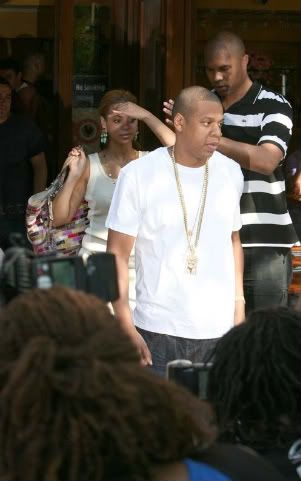 They've been flying below the gossip radar as of late, but yesterday Beyonce Knowles and Jay-Z were spotted grabbing a bite to eat for lunch.
The "99 Problems" rapper and his "Bootylicious" wife headed over to one of their top NYC West Village spots, Bar Pitti for some quality time and quality eats.
And the "Irreplaceable" hottie recently hit Forbes' top 5 Celebrity list, coming in at #4. It seems she's been scoring big points with ticket sales and merchandising.
Forbes wrote, "After ditching Destiny's Child to go solo in 2003, the Houston native has released two platinum albums and built a wildly successful entertainment empire that includes fashion, film and publishing deals. She sold $50 million in tickets on a recent tour. Her endorsement contracts, with L'Oréal, American Express and others, bring in $10 million annually."