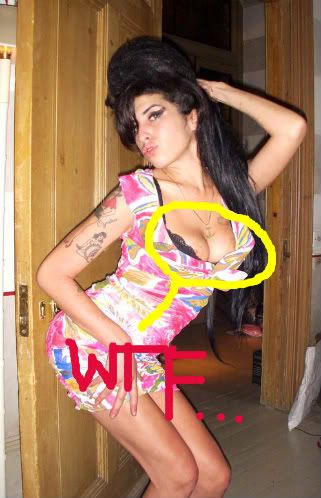 After more than seven months in lockup and multiple visits from his "I'm No Good" wife, Amy Winehouse, Blake Fielder-Civil has copped a plea with prosecutors in regards to the 2006 pub brawl that resulted in the bodily harm of a local bartender.
Fielder-Civil, who has been locked up since November, pleaded guilty to the charges earlier this week. He now faces a maximum sentence of five years in prison for an assault charge, and a maximum life sentence for a witness tampering charge
Meanwhile, Fielder-Civil's co-defendants in the case also pleaded guilty to charges related to the crime. The entire group will be sentenced at a later date.
As previously reported by Gossip Girls, Winehouse, appeared in court last week to support her husband, but has yet to comment on the guilty plea. The troubled pop-star was interviewed by British police in relation to the conspiracy charge, but it was announced in February that they would not charge her in the case.
The 24-year old "Rehab" singer and Fielder-Civil married in Miami in May 2007. Along with his stint in jail, their first year of marriage has also seen her head to rehab to battle her much-publicized drug addiction.