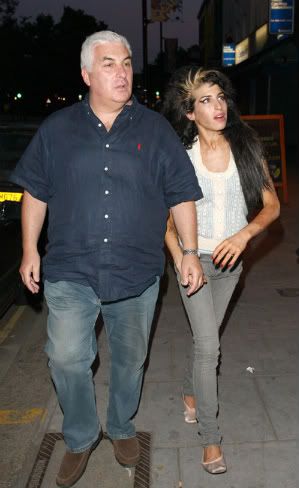 Sure, she's be having a rough go of it lately, but there's nothing like some time with family to get Amy Winehouse back on track.
The troubled "Rehab" songstress was spotted out and about last night with her father Mitch Winehouse. The father-daughter pair were on their way to dinner at Guanabana restaurant in the Camden district of London
And surprisingly, the "You Know I'm No Good" singer looked pretty normal, sporting a white printed tank-style shirt with a pair of dark jeans and some white flats.
Following her supper outing, Amy was spotted outside her Camden house, once again indulging her fans with a few front door autographs as the paparazzi fired away.