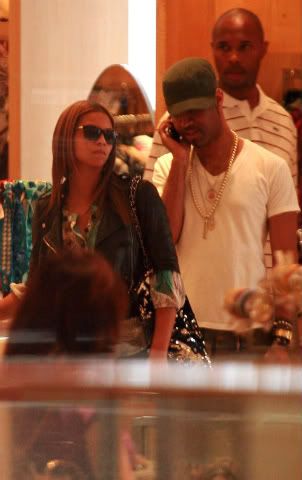 With her rap star mogul husband overseas, Beyonce Knowles was spotted taking advantage of her free time with a shopping spree in Los Angeles on Thursday (June 19).
The "Crazy In Love" singer, tied the knot with Jay-Z back in April, spent time browsing the shops' selections before being led out to her car by a bodyguard using a shopping bag to cover the R&B hitmaker's face from lined-up paparazzi.
In related news, it appears that Beyonce and Jay-Z's fellow celebrity pals are tired of waiting for the two to consummate their marriage with a baby.
Rapper Snoop Dogg, who has 3 kids, tells that starting a family should be the goal for any wedded couple.
"I told them to go home and make babies," he says. "They should, that's the next step as far as marriage, having kids ... add on to the family, so hopefully that's what they'll do."